Be enchanted by the childen in our pre-school in Kitenden and experience the best views of Mt Kilamanjaro as the sun goes down. Hike to the mysterious Singing Rock and local caves where Maassai wariors gather rt eat meat.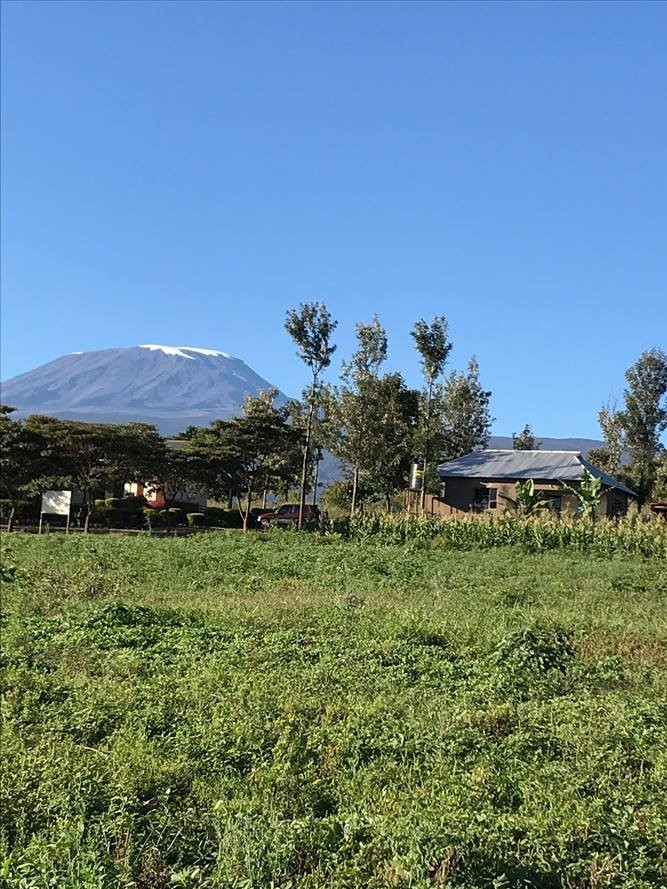 The village of Kitenden is situated around 120 km from Arusha on the western slope of Mount Kilimanjaro and it's the best spot to see the mountain's peak, which is usually covered in clouds.
Day 1
You arrive in Kitenden late in the afternoon after a 2h drive from Arusha and settle in accommodation of your choice. You can spend the night either at the community campsite or at the local school, which has self-contained rooms for sleeping. Bring something warm because the nights get cold.
Day 2
You get up early in the morning to hike the Edonyo Ekitendeni hill. From the top there is a great view of the surrounding area, including Mount Kilimanjaro, Amboseli National Park in Kenya and a enchanting lagoon just beneath the hill. Now you are ready to hike to the mysterious Singing Rock. The Maasai people for centuries believed that it's the voice of God and brought offerings of milk and blood. Feel free to stick your head inside the rock, listen to the hypnotizing whisper and try to solve the mystery. On the way back to the camp/school, you will visit caves, where Maasai warriors gather to eat meat. You are back just for lunch. In the afternoon you leave for Arusha.
(2 days, I night)
Experience level
Activity Intensity - Medium, includes a few walks
Cultural - You will be interacting with local people, please act and dress respectfully
Accommodation - Camping or basic room.
Inclusions
Transport - Pick up and return to your accommodation in Arusha
Meals - Dinner and Breakfast. Opportunities to purchase other meals will be available.
Accommodation - Basic. Western style toilet. Tank water and tap.
Included Activities - Visit a village preschool – the children may entertain you with a song. Walk to Edonyo Ekitendeni hill for stunning views. Campfire dinner. Visit to the singing rock.
What to bring
Sleeping bag
Insect repellent, sunscreen, medications (this is a malaria zone)
Water (recommend 5 litres per day), this can be purchased along the way, please inform your guide
Appropriate footwear (hiking shoes) and clothes
A sense of adventure.